Here's a selection of charts showing how the weather is trending over various periods from the last 10 minutes to yesterday to last month and since last year.
The charts are updated every 5 minutes or so – refresh the page to see the changes.
If you want to see more detailed numerical information, being refreshed automatically every 10 seconds or so then go here
Differences of current weather versus last 10mins, 30mins, 24hours, last month and last year
Daily highs and lows for today compared to yesterday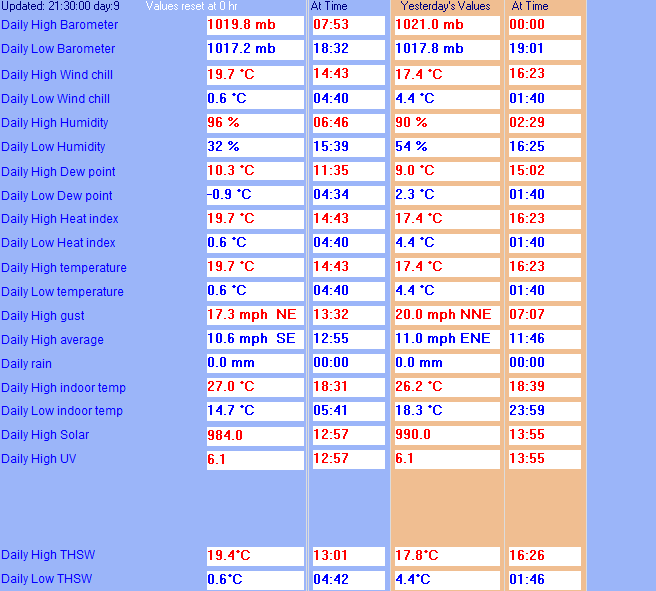 Wind Direction over the last 12 and 24 hours
Wind Direction and Speed over the last 31 days
To convert from knots to mph add 15% as an approximation – so 10knots = 11.5mph

Wind Hours and Energy today, this month and year to date
Wind run is a measurement of how much wind has passed a given point in a period of time. A wind blowing at ten miles per hour for an entire day (24 hours) would give a wind run of 240 miles for the day.
Rainfall today, this week, month and year to date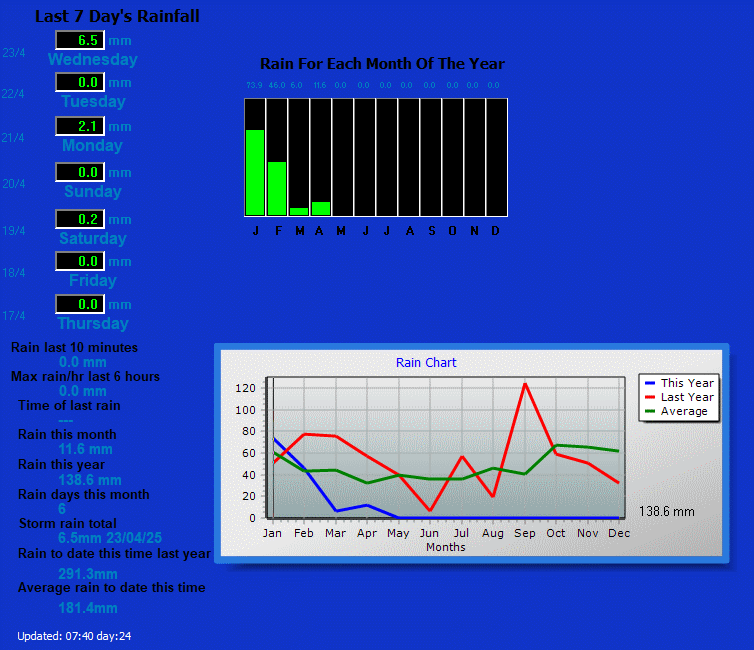 Solar strength today, this week, month and year to date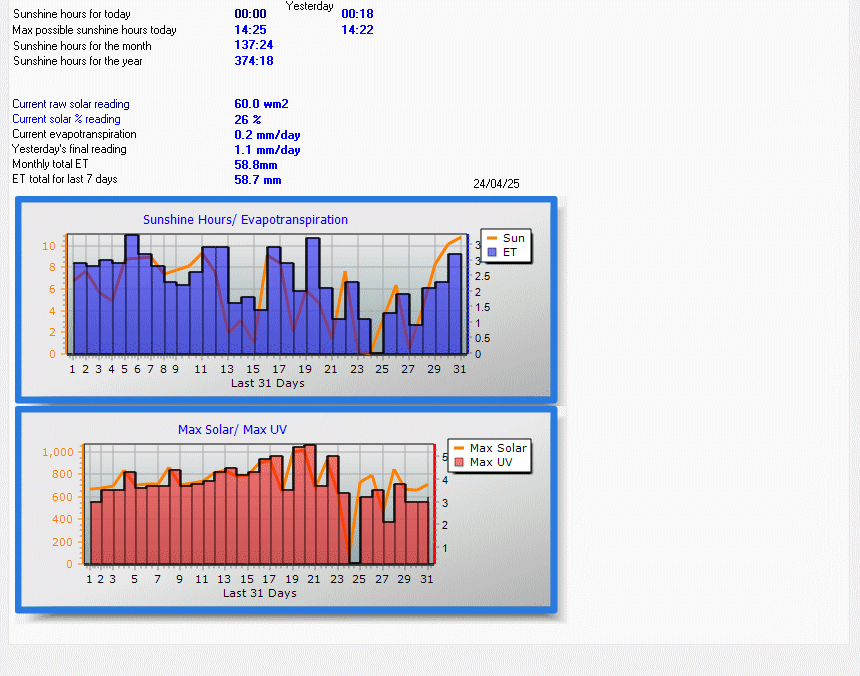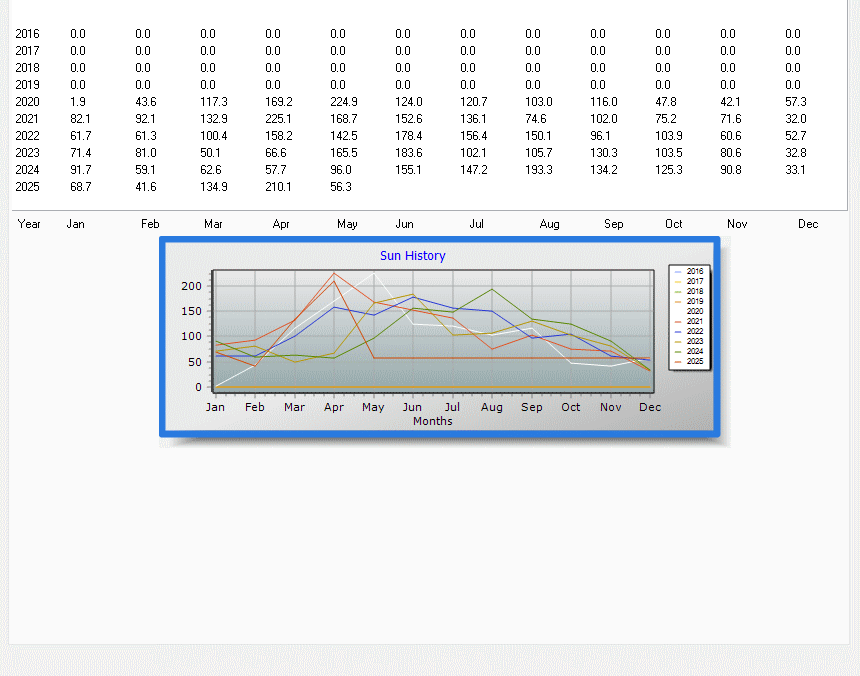 Snowfall today, this week, month, year to date and by year